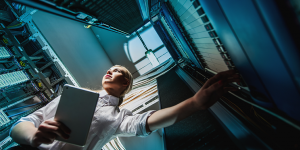 We are a proud HP Qualified Supplies and HPE Qualified equipment provider. ID 215254NDW-1
What this means for you:
You will receive HP Products that have been distributed through HP Authorized Distribution Channels.
The HP Products you receive will be guaranteed by HP to meet their standards and work with the equipment HP warranties.
The prices you receive are restricted by HP.
The HP products you buy are new and warrantied by HP.
We will work with HP to get you the proper equipment for your needs. Whether that be HP Business Laptops or HPE Servers and Switches. We will always make sure the supplies you receive are HP Certified.